Beskrivning
Pico Tuner Kit – End Fed Halfwave Tuner
Review video from Peter VK3YE – also check out his book!
_________________________________________________
End fed half wave antennas are understandably popular for portable operating. Our Pico Tuner is the smallest 10 Watt rated tuner for these antennas. The Pico Tuner is a single-band tuner that can be configured to operate on any frequency between 7 and 30 MHz (40 m – 10 m).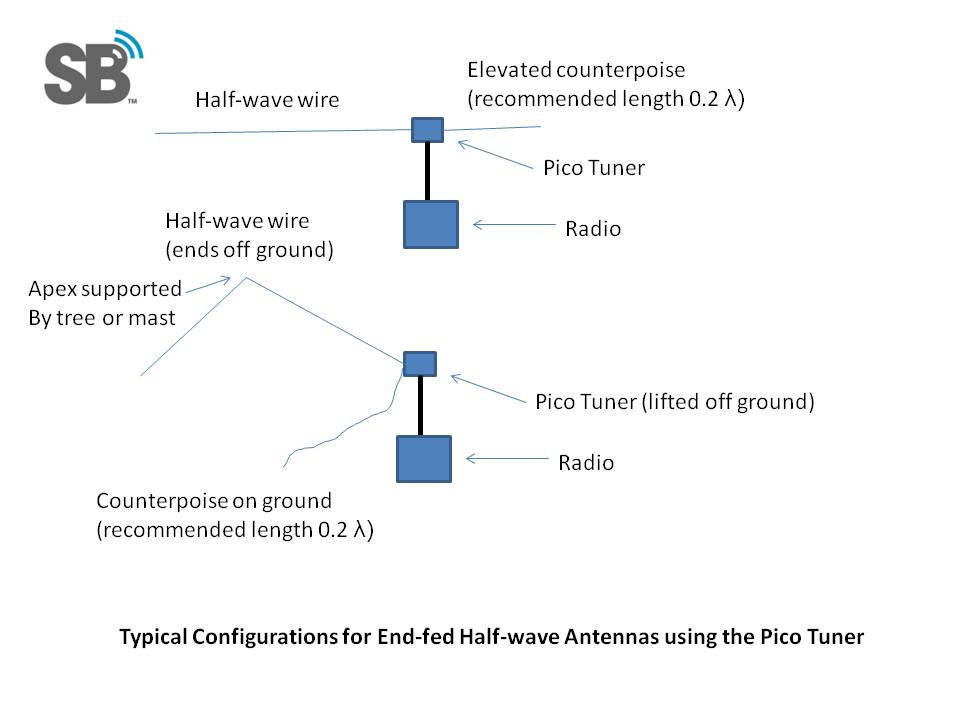 The Pico Tuner uses high quality components for low loss operation. Building is easy with clear online instructions. We also supply a test resistor to allow you to set up the tuner before attaching your antenna. The Pico Tuner uses an isolated link coupling arrangement with floating antenna terminals for best performance – as recommended by antenna expert Tom, W8JI. The Pico Tuner pcb incorporates strain relieved attachment points for the the antenna and, importantly, a counterpoise. We recommend a counterpoise length of 0.18 wavelengths. Unlike many 5 Watt end-fed tuners which use film dielectric capactitors, the Pico Tuner uses a rugged 200 Volt ceramic trimmer in parallel with a specially selected 200 Volt high Q surface-mount RF capacitor to give a 10 Watt rating – ideal for KX-3 users. Click here to download the instructions.
The Pico Tuner is designed to be fed with RG-174 co-ax and this is also strain relieved on the PCB.
This guide shows how to solder the 0805 capacitor – it is actually quite easy!
Don't Miss Out on these Great Options
Ready-made RG-174 co-ax cables.
Antenna wire.
Specification
Power rating – 10 Watts
Bands  – any single band 7 – 30 MHz.
PCB size – 18 x 57mm (0.7 x 2.25 inches)
Weight – 3 grams (<0.15 oz.) approx.
Ideas for Experimenters
If you don't like surface mount capacitors, you can use the test resistor holes to mount a leaded capacitor (not supplied).
If building your Pico Tuner for 10-12-15 m you could leave out the 100pF capacitor and just use the trimmer. You will have to use more turns on the toroid to resonate it of course. As a start try 21 MHz – 22T, 24 MHz – 18T, 28 MHz – 16T. These values based on trimmer set half way (~25 pF).
If you replace the toroid with a T50-10 mix (not supplied) and just use the trimmer, the Pico Tuner should work on 6 metres. Try 9 turns on the toroid as a start.
While the Pico Tuner is designed as a single-band tuner, multi-banding is possible. I did the math and 12m-10m, 15m-12m, 17m-15m look possible (trimmer in parallel with 100pF). If you don't install the 100pF SMD capacitor (or use a lower value padding capacitor) other possibilities arise.
I have also included a second set of SMD capacitor pads on the Pico Tuner which would allow experimenters to install additional padding capacitance to allow the use of bands lower than 7 MHz. Bear in mind that in such cases, the tuning range will be reduced.